More About GATEGYPSY
Visit My SparkPage
Send Me SparkMail
Recipes I've Shared: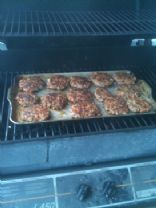 Carrot Beef Burgers
I wanted to make burgers tonight, but I didn't want the oversized patties (I'm working on portion control) or the stack of calories, so I whipped these together. Both my husband and teenager agreed that, as far as home-made burgers go, they were the best they had tasted! I'm allowed to make them again ;-)
"meaty" rose sauce
I found this great rose sauce mix, but my hubby wanted it dressed up a little more, so I added some yves ground round, sundried tomatoes, and mushrooms to make it heartier!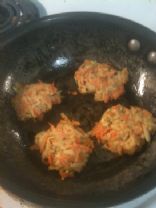 Curry Vegetable Fritters
I used to make a huge pot of curry similar to the recipe on the back of the Glico box, but when I decided to start eating more healthily, I wondered what I could do to spruce the recipe up a bit. I came up with this fun version!
Recipes I've Rated: