More About MELISSAROSE82
Visit My SparkPage
Send Me SparkMail
Recipes I've Shared:
Lower fat French Onion Soup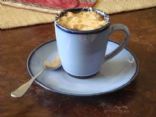 Considering that a regular 1 cup serving of French Onion Soup can contain800+ calories, i think this is a vast improvement!
The flavor is rich and satisfying and when properly prepared it is truly delicious!
Super Simple Crock Pot Beef Stew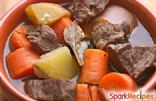 Incredibly simple and fantastically tasty!!
Recipes I've Rated: