More About BATMINDY
Visit My SparkPage
Send Me SparkMail
Recipes I've Shared:
Mini Grilled Cheese Sandwiches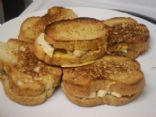 I found this recipie in Clean Eating magazine. These little sandwiches are absolutely delicious!
Chicken Chili Delux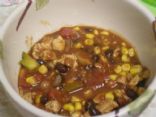 This recipie was discovered due to a chili creating experiment. The result was an awesome, flavorful, low calorie cuisine. Hope you enjoy my creation!
Recipes I've Rated:
BATMINDY currently has no rated recipes.