More About QUEENDELENE
Recipes I've Shared:
Sunflower Oatmeal Waffles
Dubbed "ugly waffles", they freeze well, they re-toast again in the toaster and get a little gnarly, but delicious!
No Roll Oatmeal Crackers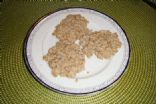 Round little oatmeal crackers, not that pretty, but guilt-free delicious!
Oatmeal crackers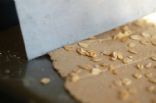 No oil, no flour, just a delightful wholesome way to snack on oatmeal
Recipes I've Rated:
QUEENDELENE currently has no rated recipes.