More About XANADESHET
Visit My SparkPage
Send Me SparkMail
Recipes I've Shared:
Green Smoothie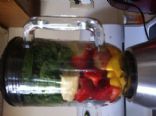 Generic green smoothie recipe.
Veggie Fritatta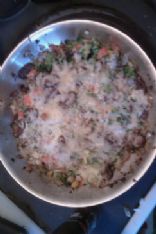 I like this recipe because i can change it up many different ways. You can add meats, and change the vegetables to any way you'd like. Same with the herbs. Play around and have fun with it. I didn't add any salt to mine because i'm actually trying to cut down on my sodium intake. But it does taste much better with salt. Or add in some crumbled turkey bacon.
Recipes I've Rated:
Recipe Collections I've Shared: