More About PRAIRIEGIRL.58
Visit My SparkPage
Send Me SparkMail
Recipes I've Shared:
Blue Cornbread (Gluten Free)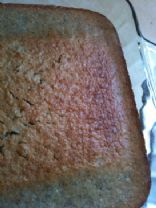 Delicious side dish for any hearty soup
Leftovers As Soup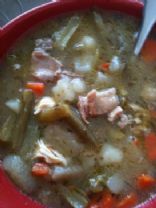 I had a leftover roast chicken AND a leftover roast beef, both with a couple of carrots, onions and potatoes. I also needed to use some green beans, carrots and potatoes. I decided to replicate an idea I got from the Medieval commoners village soup pot where everyone who wanted a bowl of soup would contribute what they could, a handful of grain or beans, a turnip, carrot or potato, some herbs, and maybe a plump pigeon or hare from the forest. The cacophony of flavors was ever changing and it was their answer to food stamps. Remember the nursery rhyme, peas porridge hot, peas porridge cold, peas porridge in the pot nine days old. Make sense now?

Recipes I've Rated:
PRAIRIEGIRL.58 currently has no rated recipes.


Recipe Collections I've Shared:
The Diabetic Gluten Free Lo-Fat Low-Carb Book for Every Day Cooks
Hard times mean finding ways to feed your family with less money, not less nutrition. My mother, married during the first Great Depression, could come up with a tasty dinner out of thin air! We CAN cook as our mothers/grandmothers cooked for us AND cut gluten, fat, carbs and sugar, & salt!

The New Recession Cook Book
Do you ever open the refrigerator door, wondering what you should fix for dinner? The refrigerator is empty of any ideas and when you look in the checkbook, you see the account is emptier than the frig! I will add low-cost meals as I'll be cooking up some of Mom's deliciousness (and my own, too.)