More About FERN2623
Visit My SparkPage
Send Me SparkMail
Recipes I've Shared:
blueberry oat muffins
very moist blueberry oat muffins
BANANA OATMEAL MUFFINS MOIST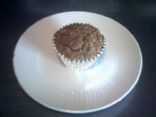 moist banana muffins ,made using whole rolled oat flour
stir fry beef, and broccoli
this is something i put together, it's very good its a single serving only because i only cook for myself my children are grown and live on there own. i kept it simple but very good.well i hope you all enjoy it as much as i do.
Recipes I've Rated:
FERN2623 currently has no rated recipes.