More About CAROLFOASIA
Visit My SparkPage
Send Me SparkMail
Recipes I've Shared:
Dr. Oz Green Drink with Pineapple and no Ginger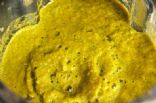 This is his newer recipe. It excludes the ginger and adds 1/2 bunch of mint, but my store did not have any. So that is left out of this recipe.
Recipes I've Rated:
CAROLFOASIA currently has no rated recipes.