More About OVERIT25
Visit My SparkPage
Send Me SparkMail
Recipes I've Shared:
Khalua Ice Cream Bites (Low Carb)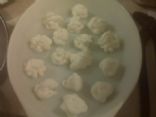 Bite Sized 'Ice cream' snacks flavored with Kahlua
Deviled Eggs
Low carb deviled eggs
Creamy Dill & Lemon Salmon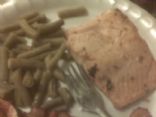 A simple,quick low carb recipe with only 3 main ingredients. It makes enough you will have plenty of left overs.
Recipes I've Rated:
OVERIT25 currently has no rated recipes.