Nutritional Info
Servings Per Recipe: 6
Amount Per Serving
Calories:

455.4
Total Fat:

37.3 g

Cholesterol:

0.0 mg

Sodium:

0.0 mg

Total Carbs:

16.1 g

Dietary Fiber:

8.0 g

Protein:

16.0 g
Report Inappropriate Recipe
Raw Almond Milk
Submitted by: DEFIANTVEGAN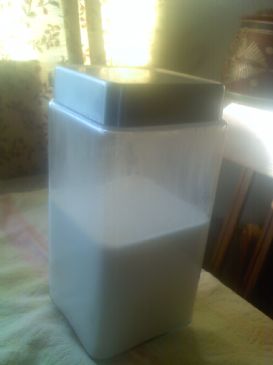 Introduction
Got this recipe from Kristen Raw.
Got this recipe from Kristen Raw.
Ingredients
2c of Soaked Raw Almonds (overnight)




1tsp. of Vanilla Extract non Alcoholic.




Directions
After soaking Almonds over night for about 18 hours. I removed the skin and rinsed the almonds and placed them in a blender with 6 cups of filtered water.

I liquified for 1 minute on high poured mixture in a Nut Milk Bag (fine Mesh - regular size)

I helped squeeze the liquid out of the pulp and poured the liquid in a glass container and placed in the fridge.

Bag used was called NaturalZing from RawGuru.com

Number of Servings: 6

Recipe submitted by SparkPeople user DEFIANTVEGAN.


Great Stories from around the Web
Rate This Recipe