Nutritional Info
Servings Per Recipe: 4
Amount Per Serving

Calories: 133.7
Total Fat:

3.6 g

Cholesterol:

0.0 mg

Sodium:

16.9 mg

Total Carbs:

25.4 g

Dietary Fiber:

4.6 g

Protein:

4.0 g
Report Inappropriate Recipe
Grilled Corn Soup
Submitted by: CHEF_MEG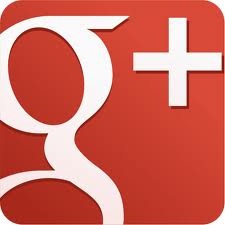 Introduction
Eat this soup cold or warm on hot summer days!


Eat this soup cold or warm on hot summer days!


Ingredients
4 ears of corn




2 teaspoons olive oil




1 red onion, diced




1 Anaheim pepper, center ribs removed and diced




2 cups vegetable stock




1 teaspoon cumin seed




1/2 teaspoon black pepper




1 lime, zested and juiced




1/4 cup (one bunch) cilantro leaves, chopped




Tips
This is similar to one served at York St. Cafe in Newport, Ky. Several people have asked me to recreate the recipe, and this is as close as we're going to get without their secrets!

You will love this flavorful, slightly spicy, healthy soup on those hot summer days. The best part is that it cooks up so quickly that it will not heat up the kitchen.

One full recipe makes 4 cups. Great for small families but not so great with the immersion blender. I would recommend using a traditional blender or small food processor to puree this soup. You want to eat the soup not wear it to the table.

Directions
Heat a grill to moderate high heat. Place the corn, husks and silks still attached, on the grill. Close the grill and cook for 30 minutes. The corn will steam inside the husks. Remove from heat, and allow to cool until you are able to handle the corn. Remove the husks and silks, then strip the kernels from the cob.

Warm the oil in a medium saucepan over moderate heat, then add the cumin, onion and peppers. Sauté for 3-4 minutes, stirring often. Add the corn and half of the stock; continue to cook for 2 minutes. Place the mixture in a blender or food processor and puree. Transfer back to saucepan and add the remaining stock. Heat just until warm.

Add the cilantro and lime just before serving.


Serving Size: Makes 4 servings, one cup each


Rate This Recipe
Member Ratings For This Recipe