Nutritional Info
Servings Per Recipe: 8
Amount Per Serving

Calories: 134.2
Total Fat:

6.3 g

Cholesterol:

105.2 mg

Sodium:

61.3 mg

Total Carbs:

14.8 g

Dietary Fiber:

1.1 g

Protein:

5.1 g
Report Inappropriate Recipe
Cranberry-Orange Creme Brulee
Submitted by: CHEF_MEG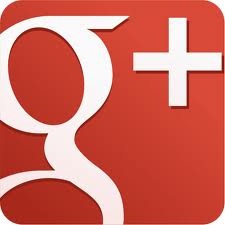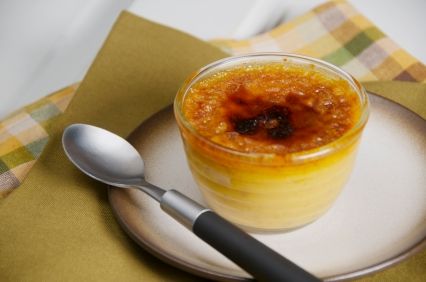 Introduction
This creme brulee recipe is full of flavor not fat--perfect for a dessert on a chilly evening.
This creme brulee recipe is full of flavor not fat--perfect for a dessert on a chilly evening.
Ingredients
Cranberry Compote:




2 cups fresh or frozen cranberries




1 orange, zested and juiced(divided)




1 tablespoon sugar




1/2 cup water





Custard:




1 cup skim milk




1 cup half and half




4 whole eggs




1/4 cup sugar





Sugar crust:




4 teaspoons sugar



Tips
Directions
Practice makes perfect, even for me! Just to let you in on a little secret, sometimes it takes me three to four test runs to get a recipe just right. May I introduce you to Cranberry-Orange Creme Brulee # 5? It's delightful. I set a goal for SparkPeople members that I would make over traditional creme brulee. It was tricky, but we have a winner--and I don't give up when it comes to creating healthy, delicious comfort food makeovers.
I went full spectrum: from reducing fat so low that the custard would not set to a rubbery mess when I tried using egg substitute instead of whole eggs. Something was always missing with each test.
How did I get the flavor with a lower-fat version? I added orange zest, orange juice and a holiday favorite, cranberries. What about creaminess? I achieved great results with a combo of skim milk and half and half.
--
Prepare the cranberry compote.
Place the cranberries, 1 tablespoon of the orange zest, the sugar and water in saucepan set over moderate heat. Simmer for 15 minutes, remove from heat and allow to cool.
Preheat the oven to 325 degrees.
Place the milk, half and half, and two teaspoons of orange zest in a small saucepan set over moderate heat, and bring to a simmer.
While the dairy mixture is heating up, whisk together the eggs, one tablespoon of orange juice, and sugar in a medium bowl.
When the dairy mixture reaches a simmer, remove from heat and strain through a fine mesh strainer into egg mixture, whisking to combine.
Place 2 tablespoons of compote into the bottom of 8 ramekins or small, ovenproof teacups.
Carefully pour 1/2 cup of custard over the compote in each dish. Fill a large baking pan (9x13") or two medium size pans 1/3 way up with hot water to create a water bath (often called a bain-marie). Set the filled cups into the baking pans. Bake 26-28 minutes, until the custard is slightly set around the sides of the dishes. Remove the pan(s) from the oven and transfer to a sheet tray. Once the dishes are slightly cooled, cover each one with plastic wrap and place in refrigerator for 4 hours and up to 2 days.

NOTE: Allow the ramekins to come to room temperature before placing under the broiler.

Sprinkle each cup with 1/2 teaspoon of sugar. Place under the broiler with the door ajar (timing will vary greatly by variety of oven, distance from the heat, etc.) or use a kitchen torch to brown sugar. Cool slightly before serving.

Makes 8 servings, 1/2 cup custard and 2 T compote each.



Rate This Recipe
Member Ratings For This Recipe
I wonder if this would work with fat free half & half. Also, would stevia work for the sugar on top. It's got the same consistency as sugar crystals but I've never tried to melt it.

- 11/14/11

Reply from

CHEF_MEG

(11/15/11)

This is a case where you will want to use sugar and sugar only. Stevia would burn.

Sounds wonderful...I think I'll try it for Thanksgiving. I tried it for Christmas instead and it worked out well. I added more sugar to the compote because it wastoo tart for my tastes. Next time I'll try Splenda. I also used unsweetened Almond Milk instead of low fat milk..a light dessert. Perfect!

- 11/14/11

I am going to attempt this with nonfat "half-and=half". I've heard other members report good results with this substitution.

- 11/14/11

Reply from

CHEF_MEG

(11/15/11)

Due to the particularities of creme brulee, I would not recommend making any substitutions for the half and half.

This looks delicious. I am considering trying it using fat-free half and half and two of the 4 eggs replacing two with whites...what do you think?

- 11/14/11

Reply from

CHEF_MEG

(11/15/11)

The yolks add a necessary creaminess to the custard. If you omit them, your creme brulee will be rubbery.
Also, the half and half adds a creaminess that the fat-free version, which has stabilizers and other additives, will not yield. I made five versions of this recipe before finding a winner. :)