Nutritional Info
Servings Per Recipe: 4
Amount Per Serving

Calories: 244.2
Total Fat:

4.8 g

Cholesterol:

5.9 mg

Sodium:

249.0 mg

Total Carbs:

33.2 g

Dietary Fiber:

3.1 g

Protein:

16.7 g
Report Inappropriate Recipe
Quinoa and Cheese
Submitted by: SP_STEPF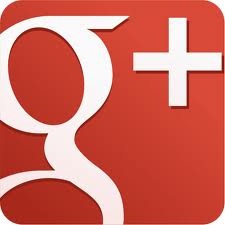 Introduction
Try this high-protein mac and cheese swap.
Try this high-protein mac and cheese swap.
Ingredients
1 cup quinoa




1/4 teaspoon turmeric (optional)




1/4 teaspoon black pepper




6 ounces fat-free plain Greek yogurt




1 cup shredded reduced-fat sharp Cheddar




2 teaspoons Dijon mustard



Tips
Stir in your favorite veggies; we like bell peppers, red onions, and tomatoes in the dish. (Calories not included.)

Turmeric adds color and also contains anti-inflammatory ingredients. You can feel free to omit it.

Directions
In a large saucepan, prepare quinoa according to package directions. Just before the quinoa has finished cooking, stir in the turmeric and pepper, and cover.
Remove from heat and immediately stir in the remaining ingredients.
Serve immediately.

Serving Size:†1 1/4 cups per serving (Serves 4)


Great Stories from around the Web
Rate This Recipe
Member Ratings For This Recipe
I used orzo and honey mustard. The orzo absorbed the yogurt very quickly leaving it too dry for me. I added tomatoes, cucumbers, and kalamata olives which really enhanced it! It's a good use for plain yogurt though!

- 4/4/13

Reply from

SP_STEPF

(4/5/13)

Pasta would definitely soak up more moisture than quinoa. Glad you were able to doctor it up to your liking! :)

I like quinoa, but I am not sure about the tumeric taste. I eat it with yogurt

- 3/26/13

Reply from

SP_STEPF

(3/26/13)

You can omit the turmeric if you prefer.