Nutritional Info
Servings Per Recipe: 6
Amount Per Serving

Calories: 211.8
Total Fat:

5.3 g

Cholesterol:

36.1 mg

Sodium:

538.4 mg

Total Carbs:

30.0 g

Dietary Fiber:

5.4 g

Protein:

12.1 g
Report Inappropriate Recipe
Garden Fresh Lasagna
Submitted by: SP_STEPF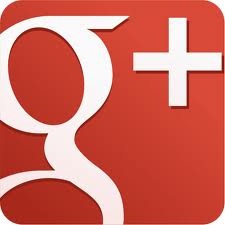 Introduction
I love rich, cheesy lasagna, but in the summer when vegetables are at their peak, cheese overwhelms the dish. Adding plenty of fresh vegetables to your regular lasagna for a healthy, light summer supper. Omit any vegetables you don't like, and swap for what you've got in your fridge. (Add spinach or any other green, more fresh tomatoes, mushrooms, chopped and steamed broccoli or asparagus... the possibilities are endless.)
I love rich, cheesy lasagna, but in the summer when vegetables are at their peak, cheese overwhelms the dish. Adding plenty of fresh vegetables to your regular lasagna for a healthy, light summer supper. Omit any vegetables you don't like, and swap for what you've got in your fridge. (Add spinach or any other green, more fresh tomatoes, mushrooms, chopped and steamed broccoli or asparagus... the possibilities are endless.)
Ingredients
6 no-bake lasagna noodles (I used Barilla, but you might need to use more than 6 if you use another brand. You need two layers of noodles.)




1 large tomato




1/2 green pepper




1 small onion




1 eggplant




1 medium zucchini




1 cup spaghetti sauce




3 garlic cloves




salt and pepper to taste




handful of basil leaves (about 15)




1 t oregano




1 egg




1 package silken tofu**




8 T parmesan cheese





**Tofu provides a creamy base for the lasagna. If you don't have tofu on hand or don't like it, swap 1 cup lowfat ricotta cheese (not included in the nutritional info; with ricotta the dish has 243 calories per serv ing and 7.6 grams of fat.)
Tips
Directions
Makes 6 large servings.
Preheat oven to 400 degrees Fahenreheit.
Slice tomato, onion, eggplant, and zucchini using the OXO V-Blade Mandoline. (If you do not have a mandoline, just slice vegetables thinly.) Core green pepper, remove seeds and slice half of it.
Set vegetables aside.
Chop basil and garlic. Mash tofu in a bowl with basil, garlic, a bit of salt and pepper, oregano, egg, and half the parmesan cheese. Mix well.
Spray 9x13 baking dish. Place a layer of eggplant in the bottom of the dish (about 9 slices). Cover with a layer of zucchini, a layer of onions, a few green pepper rings and the tomato. Top with lasagna noodles. Spread half of tofu-egg mixture over noodles, then repeat layers of eggplant, zucchini, onions and peppers. Top with another layer of noddles, then spaghetti sauce. Carefully spread remaining tofu mixture over the top, then sprinkle with remaining parmesan. Cover with aluminum foil or a baking sheet and bake for 45 minutes.
Serves 6.


Rate This Recipe
Member Ratings For This Recipe
This lasagna is so delicious made with fresh tomatoes including the sauce. I live fairly rural so I don't have access to fresh tofu unless I make my own. (not happening) I'm using a bit of cheese to substitute but this is truly a luscious way to use garden veggies.

- 8/11/12

I'm curious that the picture shows a top layer of spaghetti sauce, while the recipe has a tofu layer on top, with the remaining Parmesan. I should think it would be pretty challenging to spread the tofu mixture over a layer of spaghetti sauce on the last layer as the recipe suggests.

- 8/11/12