Nutritional Info
Servings Per Recipe: 12
Amount Per Serving

Calories: 58.8
Total Fat:

2.0 g

Cholesterol:

0.0 mg

Sodium:

25.7 mg

Total Carbs:

1.5 g

Dietary Fiber:

0.3 g

Protein:

1.0 g
Report Inappropriate Recipe
Cool Whip Pnut Butter Treats
Submitted by: ANNIE1227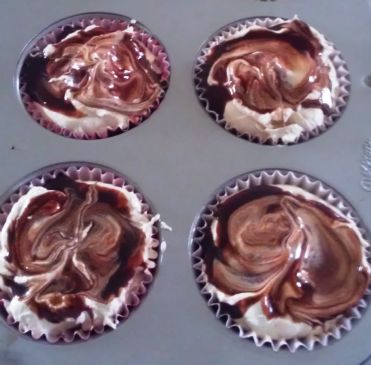 Ingredients
1 small tub Cool Whip Free, thawed




3 Tlbs Peanut Butter (creamy or chunky)




Hershey's Chocolate Syrup, Sugar Free




Directions
Mix the Cool Whip and peanut butter together. Spoon into 12 lined cupcake tins. Drizzle with chocolate syrup and freeze. Each cup in Weight Watchers was worth 1 point. Sweet treat that satisfies that craving. I like it without the syrup and that saves a couple calories.

Number of Servings: 12

Recipe submitted by SparkPeople user ANNIE1227.


Great Stories from around the Web
Rate This Recipe
Member Ratings For This Recipe
Wow, these are great-my grandkids loved them. I used the Peanut butter sweetened with Agave. Also I couldn't find the sugar free herseys chocolate syrup so had to substitute sugar free hot fudge sauce-- I used half a serving, warmed it up first and then drizzled-more calories but still acceptable

- 12/13/09

I made this recipe with my niece yesterday. I went to put it up in the freezer and the the door swung back and hit the muffin pan and knocked it out my hands.WHAT A MESS ON THE FLOOR & UP THE DOOR OF THE FRIDGE!! I sat on the floor and all my niece and I could do was laugh but I will try again later

- 2/20/09