Nutritional Info
Servings Per Recipe: 8
Amount Per Serving

Calories: 122.7
Total Fat:

1.6 g

Cholesterol:

0.0 mg

Sodium:

8.4 mg

Total Carbs:

20.9 g

Dietary Fiber:

7.1 g

Protein:

7.3 g
Report Inappropriate Recipe
Black Bean 'Hummus'
Submitted by: SP_STEPF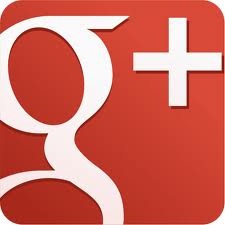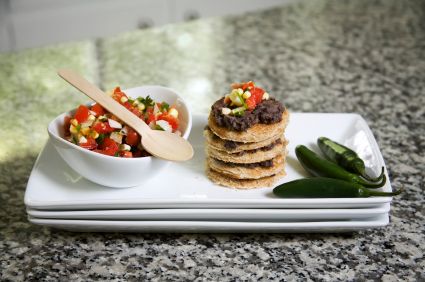 Introduction
Hummus goes South of the Border!
Hummus goes South of the Border!
Ingredients
3 1/2 cups black beans




1 small onion, diced




1/2 green pepper, diced




3 cloves garlic, minced




2 T ground cumin




1 1/2 t olive oil




2 T chopped fresh cilantro




1/4 c vegetable broth



Tips
I spread this on bread or tortillas with vegetables for a quick sandwich, I dip carrots and celery into it, and I eat it with tortilla chips for a snack.
Directions
Drain and rinse black beans if using canned.
Place olive oil in skillet set over medium-high heat. Add onions, peppers, and garlic and saute about three minutes, until vegetables are fragrant and starting to brown slightly. Add cumin, stir well, reduce heat to medium and cook another two minutes.
Place beans in food processor and pulse several times. Add vegetable mixture and pulse a few more times. Add vegetable broth in small batches to thin the dip to the desired consistency. Garnish with chopped cilantro. Serve immediately or store in refrigerator for up to 10 days.

Makes eight 1/2-cup servings!


Rate This Recipe
Member Ratings For This Recipe
I added 2 cloves of roasted garlic to the beans in the processor and switched out chopped green onions for the cilantro. Took it to work and only got 1 small tablespoon of it once everyone else tasted it! :-) Staff has now started buying the ingredients for me to make it and bring it in!

- 7/9/09

Great recipe! I have made this many times but w/o the cilantro, green pepper, & broth. Instead, I fold in spicy salsa. I serve this on top of whatever mixed veggies I have cooked up, sprinkle 1/4 cup of reduced fat cheese on top and heat up/melt in microwave. Very satisfying meal.

- 7/9/09

After reading the above comments, I made some changes (because I'm broke). I only used a bag of dried black beans (which yields 6 c.), black bean & corn salsa (1.5 c.), onion, garlic & cumin. It was amazing!! We ate it with tortillas, on turkey tacos, and even as just a bean & veggie wrap. Thanks!!

- 10/14/09

Lovely beans! I like to add chopped tomatoes, depending on how I'm serving it, as a dip or a filling. Spoonful on top of a salad composé (think "tossed salad only in layers and not tossed") is wonderful. Toasting cumin seeds dry and then grinding = Amazing & fragrant, worth the extra step.

- 9/3/09

SO good! I made a half batch, but doubled the grn pepper and didn't use the broth, just pulsed it a few more times to make the whole thing creamy. I added tomatoes and cheese and made burritos and they were great! This may be a new "go-to" recipe for appetizers and quick dinners. Thanks!

- 8/4/09