Nutritional Info
Servings Per Recipe: 8
Amount Per Serving
Calories:

83.0
Total Fat:

0.4 g

Cholesterol:

0.0 mg

Sodium:

261.1 mg

Total Carbs:

35.6 g

Dietary Fiber:

0.3 g

Protein:

8.0 g
Report Inappropriate Recipe
Free-thinking Irish Soda Bread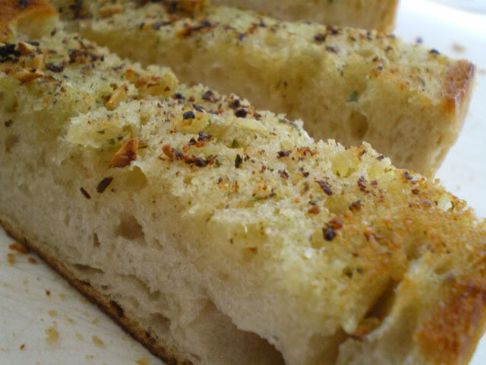 Ingredients
385 g/ 3 cups flour Doves Gluten & Wheat Free Plain Flour





1 tsp bicarb
1 heaped tsp gluten free baking powder
1 tsp salt





6 tsb/




90 ml castor sugar





1 equivalent Egg substitute (Orgran No Egg)





350 ml soy milk (Alpro Soya Light) + 1 tsp vinegar
Directions
Sift dry ingredients. Mix by lifting up with hands, letting the flour mixture fall between fingers.

Combine liquid ingredients and add gradually to flours. Stir with hands stiff like a claw, making full circular movements from centre outwards. Mix quickly and gently Ė donít over-mix.
When dough comes together turn out onto floured baking sheet.

Wash & dry hands. Pat into round, pressing to 5 cm height
Cut deep cross into the dough.

Bake for 5 mins at 230˚C, then lower heat to 180˚C and back for 25 - 30 mines (25 in fan ovens) until cooked. When done the loaf will sound hollow when you tap the bottom.

Variation: Add 1 cup of currants or raisins.

Number of Servings: 8

Recipe submitted by SparkPeople user LUCYLAKE.


Great Stories from around the Web
Rate This Recipe
Member Ratings For This Recipe