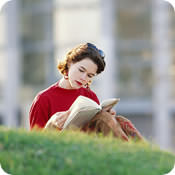 10 Tips for Starting a Wellness Program Today
Fun Ways to Get Healthy
-- By Carrie Myers Smith, Health & Fitness Writer
It's never too late to begin your journey in wellness! Here are 10 steps you can take today to get started.

1. Write out your goals and desires. What's your wellness vision? Where do you envision yourself three to five years from now? Set three-month and weekly goals based on your wellness vision. Goals should be SMART: Specific, Measurable, Action-based, Realistic and Time-oriented.

2. Ask what, when and how. Make a list of the hurdles that keep getting in your way of living a life of wellness. Then determine which ones are true obstacles – things that you need to work around or find solutions to. And the excuses – 'nuf said!

3. Have a plan. Rarely, if ever, is any major task or project accomplished without a plan in place. Lay out a plan for accomplishing your goals, as well as solutions for overcoming the hurdles. This is your game plan – it should be flexible, but have fortitude, fun, but not "fluff." And make it active. Include specific steps you will take to reach your goals.

4. Start a journal. Your goals, desires, barriers, obstacles, excuses, solutions and plan should all be a part of your journal. Make your journal yours. Set it up so it's easy to use so that you will use it. Include space to just let your thoughts flow. Use it to let out your feelings, vent, rejoice, or celebrate. You'll be amazed at how freeing it is!