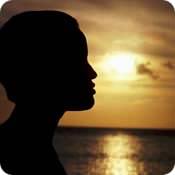 Moderation in All Things
How to Avoid the Diet Blues
-- By Dean Anderson, Behavioral Psychology Expert
What comes to mind for you when you hear the word diet? If you're like most people, you probably imagine eating carrot sticks, going to bed hungry, and giving up your favorite foods—and that's why so many diets fail. Most people just can't tolerate those kinds of restrictions for very long.

The more you try to eliminate your favorite foods, the more feelings of discomfort, deprivation and resentment build up. This can result in bingeing on all the foods you've been denying yourself, undoing all your hard work in a single day. But even if you can avoid that problem, are you willing to eat like a rabbit for the rest of your life?

Studies show that 95 percent of people who follow a highly restrictive diet to lose weight will put the weight back on when they return to "normal" eating again. So what's the alternative? How do you manage to lose weight without eliminating the problem foods and problem behaviors that made you overweight to begin with?

The alternative is moderation—in your eating and, perhaps most importantly, in your thinking.


What is Moderation?

On the surface, moderation simply means avoiding extremes. It involves finding strategies and habits that can be maintained over the long-term, without cycling between one extreme and the other.