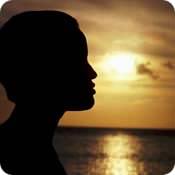 Moderation in All Things
How to Avoid the Diet Blues
-- By Dean Anderson, Behavioral Psychology Expert

At a deeper level, moderation is a commitment to balance and wholeness. It is rooted in the recognition that each person has many different (and often competing) needs, desires, abilities, and goals. Living up to your full potential means finding ways to incorporate all of them into your decision-making processes and choices.

Practicing moderation in your weight loss program begins with practical strategies, such as counting calories, measuring portions, learning about your nutritional needs, and planning healthy meals. Achieving a reasonable rate of weight loss (about 1-2 pounds per week) by combining a tolerable calorie restriction with exercise is the moderate way to go. Fad diets, eliminating food groups, severely cutting calories and using diet pills are just as extreme as completely denying yourself foods that you enjoy.

The idea is to follow a healthy, balanced, and enjoyable nutrition and fitness plan that you can stick with—for life. There's no "ending the diet" or going back to "normal" eating or anything that will cause you to regain the weight you've lost. When you reach your goal weight, all you need to do is gradually increase your caloric intake to a level where you can maintain your weight loss.

Sounds simple, right?

Like many things, it's not quite as easy as it sounds. Chances are…you want results quickly. And you probably know that your current routine is problematic in one or more ways—too much fast food, sugar, or fat and not enough physical activity. Your natural inclination is going to be making big, sweeping changes to your diet and activity level right away.