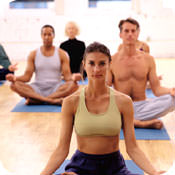 The Benefits and Virtues of Voluntary Simplicity
Simplify Your Life!
-- By Dean Anderson, Behavioral Psychology Expert

Does some variation of this story apply to your own life? Whether due to work, shopping, debt, overeating or something else, when things can get out of balance, you (and often the people you care about the most) suffer as a result. This suffering can take the form of depression, anxiety, self-defeating behaviors, or a vague sense of unhappiness—even when on the surface, you seem to be doing well by society's standards.

The real problem may be that you've been living according to limited cultural stereotypes of what's important, rather than finding out what's really important to you and living according to those values and needs. The question is this: how do you give yourself the opportunity to live intentionally, according to your own priorities when there are so many competing demands on your time and energy?

More and more people are turning to the concept and the practice of voluntary simplicity to find practical and meaningful answers to this question.

What is Voluntary Simplicity?
Voluntary simplicity may conjure up images of people quitting their jobs, moving back to the land, growing their own food, making their own clothes, and doing without most of the products of modern technology. Well, that may work for some people, but voluntary simplicity has come a long way since those early expressions of it.