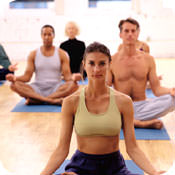 The Benefits and Virtues of Voluntary Simplicity
Simplify Your Life!
-- By Dean Anderson, Behavioral Psychology Expert

These days, voluntary simplicity is less about doing without certain things, and more about having just enough. It's about living a full life by intentionally designing your life so that you don' t have to sacrifice anything important or waste your time, energy or material resources on things you don't really need or cherish. It's also about integrating basic ethical concerns such as fair distribution of labor and resources and the well-being of the natural world into your personal choices.

There is no one-size-fits-all definition of voluntary simplicity, or a single set of rules to follow. It means different things to different people and in different situations. What you might find comfortable or enriching could be a life of deprivation and boredom to someone else. Your level of simplicity also depends on your existing responsibilities to other people—it does not mean abandoning legitimate commitments and starting over, or imposing your values on other people.

Moving Towards Voluntary Simplicity
The first step towards constructing a voluntarily simple life is to gradually begin paring your life down to basic essentials—the things, activities and relationships that you truly need or genuinely cherish. For most people, this takes time and careful planning. Abrupt or poorly-planned changes, like quitting a job with nothing else lined up, can result in disaster. The goal here is to unburden yourself of possessions and activities that lock you into the "rat race" of earning more and more money to pay for more and more things you don't really need; and to free up more time, resources, and energy for things that add real quality and meaning to your life.