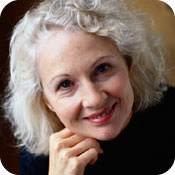 Exercising to Build Strong Bones
Use the LIVE Approach
-- By Dean Anderson, Fitness & Behavior Expert

In order to pick the exercises that will work best for you and your particular concerns, you need to understand how exercise actually affects your bones.

If you've never had the chance to look at bone under a microscope, you might imagine that bones resemble the lumber that holds up the walls and floor of your house. But in reality, your bones are very active biologically (like your muscles and organs), and they respond to exercise pretty much the same way your muscles and cardiovascular system do. The more stress you put on your bones, the stronger they will get—just as your muscles respond to lifting weights by getting stronger, and your heart and lungs respond to cardio by becoming stronger and more efficient.

Like everything else in your body, your bones are made up of cells that are constantly dying and being replaced. Some of these cells, called osteoblasts, are bone-building cells whose job it is to replace lost bone, and make sure your bones are strong enough to meet the regular demands you put on them. Osteoblasts are activated and stimulated when your muscles pull on them to produce movement. To make a long story short, the more stress you put your bones under with load-bearing movement, the more active your osteoblasts are, and the denser and stronger your bones become. If you don't stimulate your osteoblasts to keep adding new bone material, your bones slowly lose density and eventually may become porous and susceptible to injury from relatively minor stresses.