Nutritional Info
Servings Per Recipe: 8
Amount Per Serving

Calories: 204.5
Total Fat:

3.2 g

Cholesterol:

63.4 mg

Sodium:

315.6 mg

Total Carbs:

31.7 g

Dietary Fiber:

9.1 g

Protein:

13.8 g
Report Inappropriate Recipe
Quinoa-Black Bean Casserole
Submitted by: SP_STEPF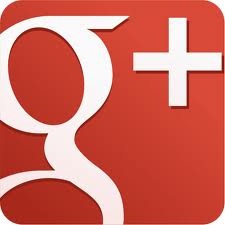 Introduction
An experiment with leftovers yields a delightful, filling vegetarian meal.
An experiment with leftovers yields a delightful, filling vegetarian meal.
Ingredients
1 cup cooked quinoa




3 cups cooked black beans (or two




15-ounce cans, drained and rinsed)




2 large sweet potatoes, shredded




1 cup shredded low-fat cheddar cheese




1 tbsp ground cumin




Liberal pinches salt and pepper




2 eggs




1 cup salsa




2 tbsp fresh cilantro, chopped, for garnish
Tips
Reprinted from The SparkPeople Cookbook: Love Your Food, Lose The Weight (c) 2011 by SparkPeople, Inc. Permission granted by Hay House, Inc., New York, NY 10033. Available wherever books are sold.


I cooked up a batch of dried beans that I seasoned with onions, garlic, chiles and spices. If you use canned beans, you might need more spices.

Serve this with steamed broccoli or wilted spinach and a dollop of light sour cream or plain Greek yogurt.
Directions
1. Preheat oven to 350° F. Prepare a 9" x 9" casserole dish with nonstick cooking spray.
2. In a large bowl, mix together the quinoa, black beans, sweet potato, 1⁄2 cup of the cheese, and the cumin, salt, and pepper. In a small bowl, mix together the eggs and the salsa. Pour the salsa mixture over the quinoa-bean mixture, then pour everything into the prepared casserole dish.
3. Sprinkle the remaining cheese over the top and bake, uncovered, for 30 minutes. Garnish with the cilantro.

Serving size: 1 heaping cup


Great Stories from around the Web
Rate This Recipe
Member Ratings For This Recipe
Great! In my family, this is really 6 servings, not 8. That only brings it up to a still reasonable 335 calories per serving. Things I added: sauteed onions with red pepper flakes and garlic. Also, I had 1/2 a bag of frozen chopped spinach which I added. I will definitely make this again.

- 12/15/10

This is AMAZING! I used black beans that I had cooked with no salt (I cook big batches on the weekend and freeze them in 2 cup servings in freezer bags and then rinse in a colander when ready to add to recipes). Based on the reviews I added 2 cups of salsa and extra cumin. This was WONDERFUL!!!

- 11/13/10

Just wondering, do you mix the quinoa with all the other stuff after its cooked, or do you layer it on the bottom of the pan?

- 1/10/10

Reply from

SP_STEPF

(1/11/10)

You mix in the quinoa. I'll amend those directions!

This is the first time I have ever made quinoa; I really like the texture of this whole casserole. My only problem was that it didn't have quite enough flavor for me (but, to be fair, I prefer food to be a lot spicier than most people), so I added some Creole seasoning, and then it was perfect!!

- 1/16/10

I would love to try this, but hubby is averse to sweet potatoes. Can they be omitted?

- 1/15/10

Reply from

SP_STEPF

(1/15/10)

You can't taste them at all. Once they're grated, you can't really distinguish them from the other ingredients.

Delicious! Just made it today. Will be a staple in my healthy cooking!

- 1/6/10

Reply from

SP_STEPF

(1/7/10)

Yay!Happy you liked it. This made HUGE portions. I ate it for lunch three times this week and didn't get hungry again until dinnertime. You should also check out my vegetable enchiladas. They have sweet potatoes, black beans, and plenty of other goodies.