Nutritional Info
Servings Per Recipe: 4
Amount Per Serving

Calories: 267.1
Total Fat:

2.1 g

Cholesterol:

0.0 mg

Sodium:

213.7 mg

Total Carbs:

52.8 g

Dietary Fiber:

13.3 g

Protein:

13.3 g
Report Inappropriate Recipe
Enchilada Casserole with Kale and Sweet Potatoes
Submitted by: SP_STEPF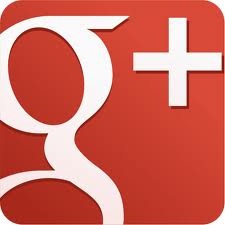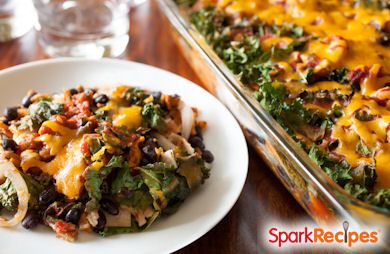 Introduction
This easy-to-assemble casserole is a tasty twist on enchiladas.
This easy-to-assemble casserole is a tasty twist on enchiladas.
Ingredients
1 large sweet potato, grated (about 2 cups)*




1 small onion, sliced*




1/2 teaspoon cumin seed




1 bunch kale, leaves only, chopped (about 4 cups)*




1 1/2 cups black beans (or 1 14.5-ounce can, drained and rinsed)**




1 (14.5-ounce) can no salt added tomato sauce




1/4 cup chipotle salsa




1/4 cup nutritional yeast or 1/4 cup shredded reduced-fat sharp Cheddar cheese




4 corn tortillas, cut into strips
Tips
No lid? Cover the baking dish with an inverted baking sheet.
Use a food processor to grate the sweet potato and slice the onion to save time.
Feel free to swap in 12 ounces cooked, chopped chicken or ground turkey if you prefer meat in this meal.
Directions
Preheat the oven to 425 degrees. Coat a baking dish with cooking spray (mine was 13"x9"x2").
Place the grated sweet potato in the bottom of the baking dish, then layer on the onion. Sprinkle on the cumin seed, then layer on the kale and black beans.
Evenly pour the tomato sauce over the dish, along with the chipotle salsa.
Sprinkle with the nutritional yeast or cheese, then spread the tortilla strips on top.
Cover and bake for 25 minutes.
Serve immediately.

*Use a food processor to make quick work of prepping the vegetables. Use the shredding blade for the sweet potatoes, then the slicing blade for the onion and the kale.
**Nutrition info is calculated using the approximate yield for dried beans. 3/4 cup dried beans=1 1/2 cups cooked.

Serving Size: Serves 4. About 1 1/2 cups each.

Number of Servings: 4

Recipe submitted by SparkPeople user SP_STEPF.


Rate This Recipe
Member Ratings For This Recipe
I would not intend to change a recipe, but did not have all the ingredients. Subbed Marinara sauce for tomato sauce, ground cumin for cumin seeds, salsa with black beans and corn for chipotle salsa, queso blanco for cheese. It was GREAT. Wanted to eat 2 portions, but have learned some control!

- 3/1/13

Wait.....1 portion is 1/4 of a 13x9" pan? That's huge.....are the calculations correct? (says makes 4 servings). Please clarify.

- 3/4/13

Reply from

SP_STEPF

(3/14/13)

Yes, that is correct. The portions are quite large, but you're mostly eating vegetables. :)

I made this for dinner tonight and was very surprised by how good it is. I did change a couple of things: I put a packet of taco seasoning in the tomato sauce and salsa. I used green onions. And I added an additional 1/4 cup of cheese. Even my 6-year-old gobbled it up.

- 3/5/13

How do you keep the sweet potato from turning color (oxidizing)?

- 3/4/13

Reply from

SP_STEPF

(3/14/13)

You're shredding it and immediately cooking it, so it shouldn't oxidize.

Didn't try this yet because I don't like Kale. Would it work with Spinach or Romaine or other greens?

- 3/3/13

Reply from

SP_STEPF

(3/14/13)

Yes, you could use spinach or another green that holds up well when cooked (collards, mustard greens, etc). Romaine would get limp, I think.